MÜSTER E DIKSON TRAINING ACADEMY
Müster e Dikson is one of the world's only true research and development companies in the beauty industry. Located just outside of Milan, Italy, its products have been sold in over 70 countries around the world since 1975. Our main production facility is distributed over 6 plants on an area covering 60,000 square meters. The Dikson division is famous for its research and development of the finest hair color and professional products in the world. Our laboratory and production plant maintains a continuing program of chemical and biological research committed to serving the professional hair stylist.
Our seminars for Dikson North America are presented at our Advanced Educational Center located at 350 Harry Walker Pky. N., Newmarket, Ontario, Canada L3Y 8L3 (just north of Toronto, Ontario).

Introduction to Color
We will introduce the attendees to techniques and Dikson products in this 2 day hands on program that will allow the colorist to offer their clients the desired looks. This program will cover the introduction and theory to color with Dikson Color Extra, Dikson 50th Anniversary Color, Afrea, Blue Hade as well as the support lines Dikson has to offer.
We will introduce the Toner Meches, Impulses, Red Up, Pastel Color, Meches Fantasy as well as Diksoplex and Platidik. This part of the program is only theory , but it will leave the attendees understanding our concept of color and support lines.
DAY 2
On this day we will introduce the attendants to actual color and styling , we will be showcasing a simple technique and also doing one of our treatments.The class will have a hands on chance to test our products and use Kieras Line to style.
All About Reds
This 2 day hands on program programs will cover everything you need to know about giving your client fabulous reds.
DAY 1
This program will cover theory about reds. You will learn how to better formulate the RED, COPPERS, and VIOLETS, how to cover grey hair and how to lift and deposit all in one step. We will cover how to achieve cooler reds as well as vibrant reds plus what type of support lines Dikson have to offer .
Day 2
This program will cover a complete hands on workshop with models or mannequins that will be provided. In the morning we will do color placements and with cut and styling being done in the afternoon.
Blond Ambitions
DAY 1
The theory behind blondes is very extensive. This program will cover the theory behind blondes, how to achieve cooler blondes, warmer blondes, covering greys with blondes, when and how to use Blue Hade, Platidik, 12 No Shade, Toner Meches, Afrea Bleach, 13 Series, Diksoplex. We will also talk about color corrections, and how to reverse color , remove
unwanted tones, treatments after color corrections, base breaks and support lines for blondes
DAY 2
We will have a hands on workshop. We will learn different placements and techniques when working with blondes, how to formulate Blue Hade for a specific technique , afternoon will cover the cut and styling using Kieras Line .We will also be doing some of our treatments so the attendants can experience first hand the impact of the treatments prior, during and post color.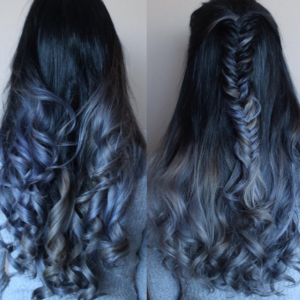 Advanced Color and Cut
This program is designed to immerse the attendants into the advanced cut and color techniques that are available from Dikson products. Over the 2 days training we will be covering, colors, advance color placements, and advance cutting techniques. This program will also cover our very own Men's Barbering. The attendees will leave with a wealth of knowledge and a new found passion for Dikson.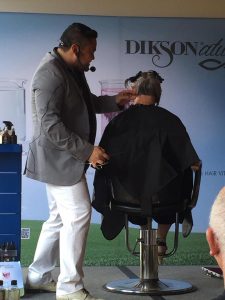 All Courses are presented by our Education Specialist Carlos López. Carlos started in the beauty industry 16 years ago in Alberta, Canada. Within two years he decided to focus on education, promoting his unique style and talent. He launched his artistic career with Tony and Guy where he specialized in cuts and color. Throughout his professional career he has worked with various European and North American companies. Through private classes and hair shows at home and internationally, he has kept up to date with new trends in our industry. His unique approach of "simplicity is the essence of sophistication" as well as his distinctive way of teaching, makes it easier for his attendees to grasp the art of cut and color. Carlos López inspires with his passion and love for the industry in each of his presentations, private classes and at shows. Come look and learn, interact and be inspired!